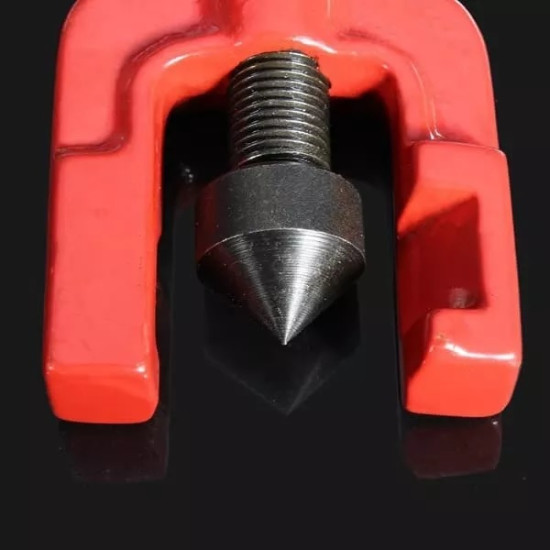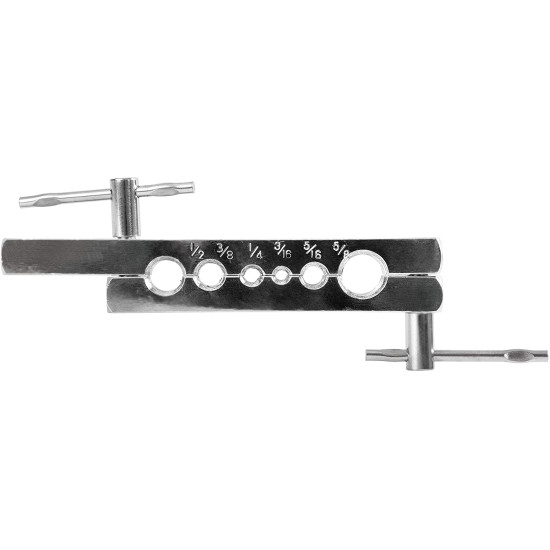 New



Flaring Tool Set 3/16 to 5/8 Air Conditioning & Refrigeration Copper Pipe Tubing Expander kit Air Brake Line Clamp Heavy Duty Steel
Brake line flaring tool kit
Double flaring kit is designed to make double or single flares in copper, aluminum, and brass tubing as well as soft steel brake line tubing.
When you're working on auto brake lines and brass tubing, you need reliable tools.
Features:
1. Includes 5 Adapters:3/16 inch, 1/4 inch, 5/16 inch, 3/8 inch and 1/2 inch ( 4.8mm through 12.7mm ).
2. Reamer: Made of high quality material, durable, blackened and has a long service life.
3. Chuck: Fixed by twin studs, firmly clamped, not easy to fall off, easy to use.
4. Application: Widely used in refrigeration, petrochemical, power, shipbuilding, metallurgical industries such as condensers, coolers, heat exchangers, boilers and other pressure vessel manufacturing and maintenance.
· Suitable pipe sizes are 3/16", 1/4", 5/16", 3/8", 7/16", 1/2", 5/8".
· Ideal for Makes 45°flares in copper, aluminum,brass,mild steel tubing.
· Makes a good flare that fits properly on standard fittings with no leaks.
· Flaring bars are heat-treated for durability and secure grip on tubing.

Stock:

In Stock

Model:

Flaring Tool

Weight:

0.62kg
GSK Cut