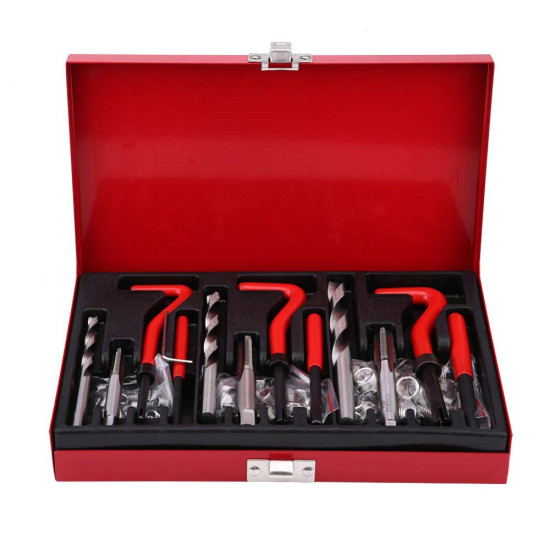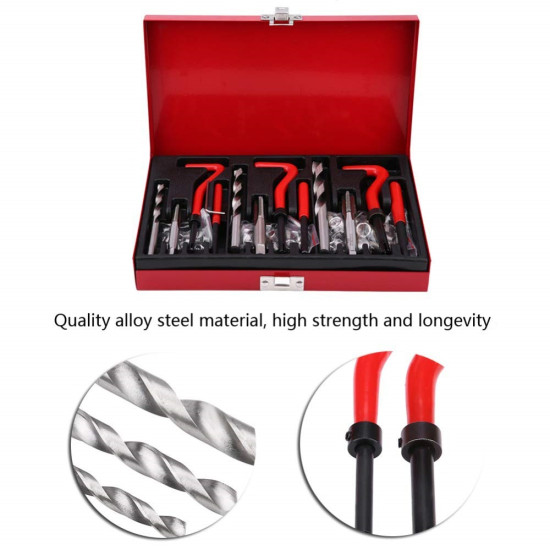 New

88Pcs Metric Thread Repair Tool Kit HSS Drill Bits Taps Threaded Inserts Installation Tool and Tang Break-Off Tool Set for Repairing M6 M8 M10 Internal Screw Holes
SPECIFICATIONS:
Thread inserts material: stainless steel
Thread tap and the drill material: HSS
Package Weight: 1.21kg
Thread Inserts Coil Type: Coarse
Thread Inserts Coil Size: M6x1.0x8.0 mm, M8x1.25x10.8 mm, M10x1.5x13.5 mm
PACKAGE LIST:
3-Piece Insert Installations: M6, M8, M10
75-Piece Wire Thread Inserts: 25pc M6, 25pc M8, 25pc M10
3-Piece Twist Drill Bits: M6, M8, M10
3-Piece Thread Taps: M6, M8, M10
3-Piece Lug Breaking Tools: M6, M8, M10
1-Piece Allen Key
OPERATION GUIDE:
1.Drill out the damaged thread using the correctly sized twist drill bit provided.
2. Tap drilled hole using screw tap provided.
3. Load thread insert into installation tool.
4. Scew insert into threaded hole.
5. Remove the tag from the insert using the breaking pin tool.
6. Thread is repaired and ready to use.
Stock:

In Stock

Model:

88 Pc Helicoil Set

Weight:

1.30kg

Dimensions:

26.00cm x 18.00cm x 5.00cm
GSK Cut