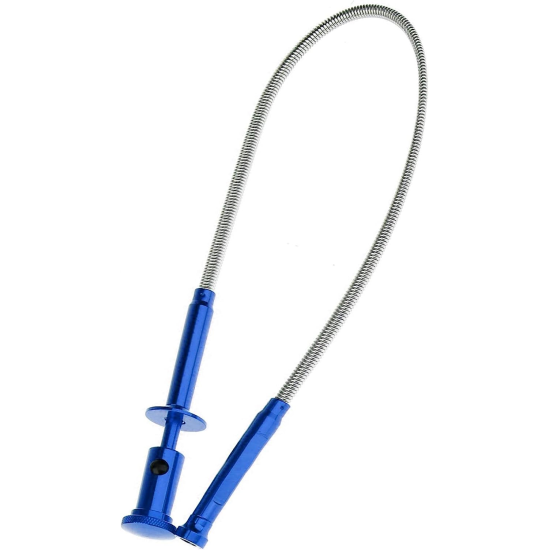 New
Flexible Magnetic Bendable Pickup Tool, 24'' Four Claw Grabber Tool, Accurate Pick Up In Narrow Space for Engine Bay, Home Sink/Drain/Earring/Keys/Metal Objects
Feature:
· Claw pick-up tool is made of carbon steel and is very soft but very strong. It has a strong magnetic and can pick up many items for you
· Bright LED light, you can accurately grab the small items you drop in the dark gap (battery included)
· This tool set usable for any place you are likely to drop small things - home, office, workshop, sewing room, etc.
· The claws are controlled from a spring loaded grip, easy and convenient to use.
· Claw Pickup Tool Flexible with Magnet, LED light, 4 claws. Length 24 inches (62cm), widely used for picking up all kinds of parts by magnetic or claws.
Stock:

In Stock

Model:

Flexible Pickup Tool

Weight:

144.00g

Dimensions:

28.00cm x 19.00cm x 2.00cm

GSK Cut