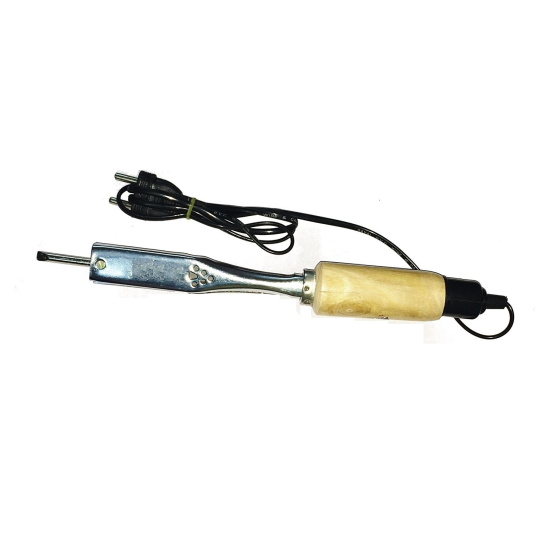 New

Wooden Handle Round Headed Tip Soldering Iron For Bending copper, silver and other metals (125 W)
Dimensions:
125W Pencil Bit Soldering Iron Brown Silver
Handle material: Wooden
Size – 125W
1.5 Mtr Long Wire
Capacity 230V-240V
1. Extra-long size Solder iron can be operated in hard-to-reach areas.
2. The handle of soldering iron has strong so used to make the work convenient.
3. Ergonomics handle and non-slip design feels very comfortable to work.
Light and Heat resistant Handle

Maintains Constant Tip Temperature
Stock:

In Stock

Model:

Toni Soldering 125W

Weight:

295.00g

Dimensions:

35.00cm x 4.00cm x 4.00cm

GSK Cut